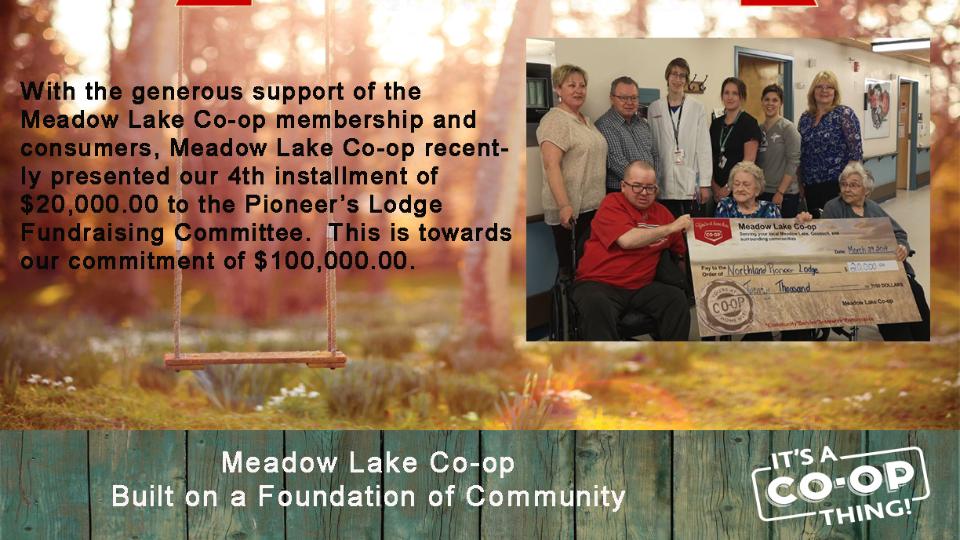 Giving Back
April 30, 2019
With your help in 2018 we gave back over $120,000.00 to various community organizations.
Meadow Lake Co-op takes extreme pride in being able to give back to our communities. We owe our success to our members and our customers, who purchase our products and services. Therefore, it is very important to our organization that we are committed to contributing to the betterment of our community, our members and our employees.
Meadow Lake Co-op, as part of the Co-operative Retailing System, is also proud to be involved in campaigns to raise funds and awareness for important organizations like the Door of Hope, the Salvation Army, Meadow Lake Lions Club, and other small groups in and around the community.